When to use MB CAN Filter 18 in 1? Which vehicles can be used with? How to use?
Recently we have received many inquiries from our customers about this product. Today I will explain it in more detail.
Yanhua CAN Filter 18 in 1 is specially designed for odometer adjustment on Mercedes-Benz after year 2014 and BMW G chassis cars. It's compatible with all odometer correction devices on the market such as Mini ACDP, Digimaster 3, etc. It can prevent regeneration of the old mileage state in vehicle dashboard (odometer). It doesn't interrupt any vehicle electronic system, and there will be no errors or DTC's after install.
Which Benz and BMW vehicles are supported?
1.Benz models (18 types chassis):
S(222), S(221), C(205), C(204), V(W447), E(W212), E(W207), A(W176), G(W463), ML(W166), SL(R231), GL(X166), B(W246), CLS(W218), SLK(R172), SLS(W197), CLA(W117), GLK(X204)
2.BMW models:
BMW: CAS4/FEM Fxx
BMW 1 series F2X, 3 series F3X, BMW X5 etc., FEM mileage adjustment (no need to remove FEM, connect directly to instrument panel);
BMW 5 series F10, 7 series F01/02 etc., CAS4 Fxx chassis.( F01, F02, F07, F18, F10, F20, F25, X3 etc., applicable for 9S12 XEP series 5M48H/1N35H).
Note: For Mercedes-Benz before year 2014 and BMW E/F chassis odometer correction, they don't need MB CAN filter 18 in 1.
When to use Yanhua CAN Filter 18 in 1?
18 in 1 Benz/BMW Universal filter should be added to car after odometer adjustment for most chassis model, EXCEPT for W222/W205/W447, these 3 chassis models should add can filter before odometer adjustment.
How to connect Yanhua CAN Filter 18 in 1?
Mercedes-Benz CAN filter wiring diagram:
New style: 222/205/217
Old style: 166/212/463
Check the car model correctly before adjust.
Old style W166 short circuit to GND
New style W222 short circuit to GND
Black wire connect to plug 1
BMW CAN filter wiring diagram:
Black ——— GND Red ——— +12V White ——— +5V
Purple ——– L1(CAN_L1) Green ——— H1(CAN_H1)
Yellow ——— L2(CAN_L2) Blue ——— H2(CAN_H1)
NOTICE! Please connect the 2 BMW dots together (short circuit) before connecting to the car!
1.BMW 1 series F20 instrument diagram: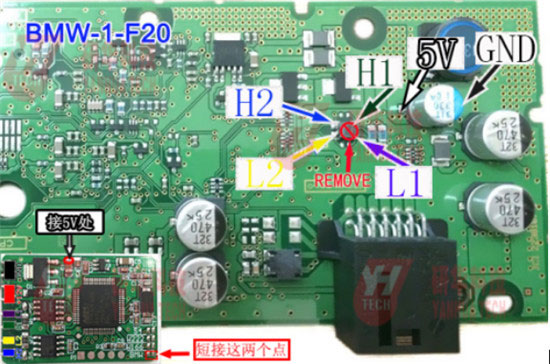 2.BMW 3 series F30 instrument diagram:
3.BMW 3 GT series F30 instrument diagram: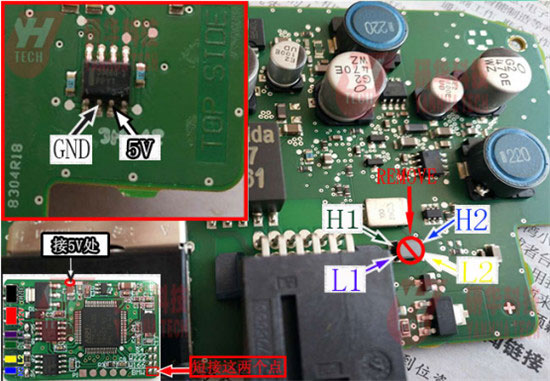 4.BMW X5 F15 instrument diagram:
5.USA Standard BMW X5 F15 instrument diagram: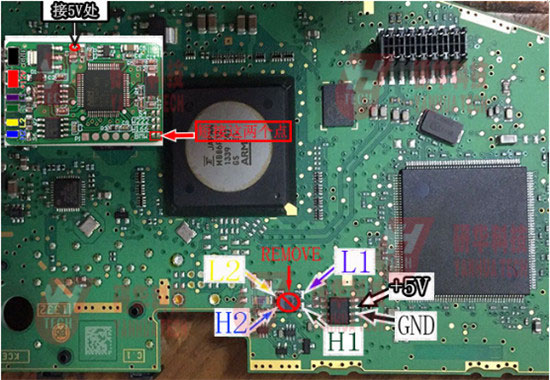 6.BMW FEM diagram:
7.BMW CAS4 (1L15Y/5M48H/1N35H) diagram:
8.BMW X3 F25 instrument diagram: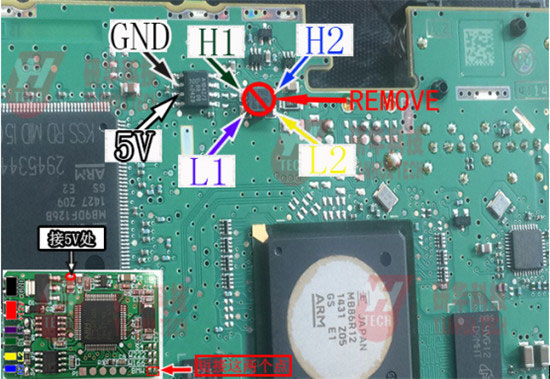 There are two options for choosing at yanhuaacdp.com, though the hardware is a little different, but both of them support same functions, car models and wiring diagram.
Option 1: New Yanhua MB CAN Filter 18 in 1 for Benz / BMW Universal CAN Filter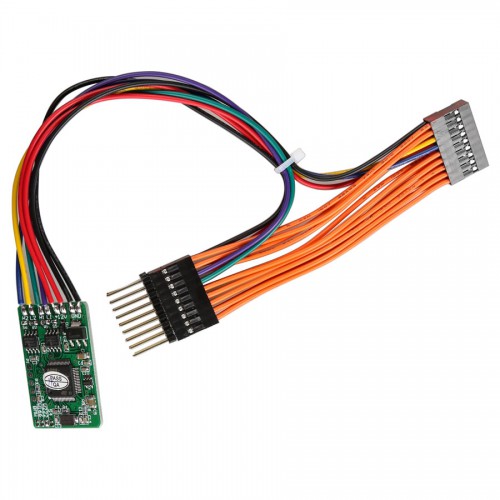 https://www.yanhuaacdp.com/wholesale/yh-mb-can-filter-18-in-1.html
Price: $29.99
Option 2: CAN Filter 18 in 1 for Benz / BMW Universal CAN Filter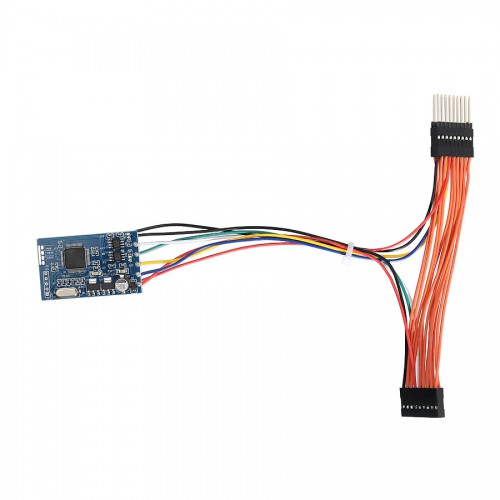 https://www.yanhuaacdp.com/wholesale/benz-bmw-universal-can-filter.html
Price: $19.99