Sometimes, when you use Mini ACDP with module 1 to read CAS3/3+ by ICP mode, and all the pin detection pass, but suddenly it appears the error "Memory Decryption failed. Please check if the memory model is correct." Or "Analyze the data error. Please check this CAS is a new CAS or blank CAS." as shown in the following pictures.
If the problem above occurs, the decryption progress bar will reach 100%. But in normal cases, the chip decryption progress bar will not reach 100%. At the moment, it is necessary to check whether the C-GND probe on the interface board is removed or cuted. Reinstall the CAS3 interface board to read the data once.
Check the C-GND pin interface board locations as below.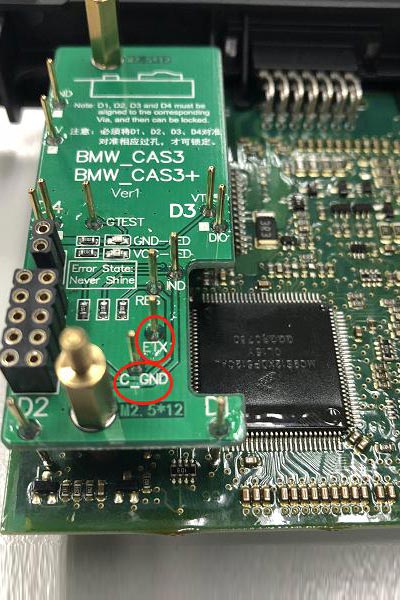 Tech support: www.yanhuaacdp.com