Mini ACDP BMW full package comes with total 8 modules, supports CAS1-CAS4+ and FEM/BDC key programming, BMW DME ISN code, 35080, 35160DO WT data reading& writing, BMW keys refreshing, FRM programming, gearbox EGS ISN clearance, etc. Compared with other BMW devices, what's better of it?
Read/ Write CAS4 data:
1.Other devices using traditional way:
-Cutting lines:
Cutting these two lines on PCB as marked, and soldering them back after reading/writing data is completed.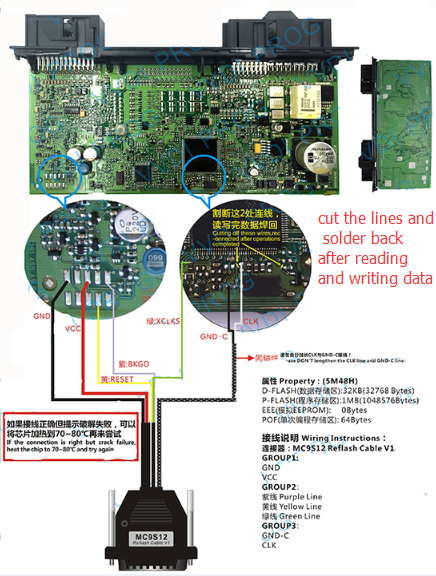 Note: cutting lines may cause the module damage.
-Removing components:
Remove the 4 components as marked, and solder them back after reading/writing data is completed. It's more complicated and takes much time to operate.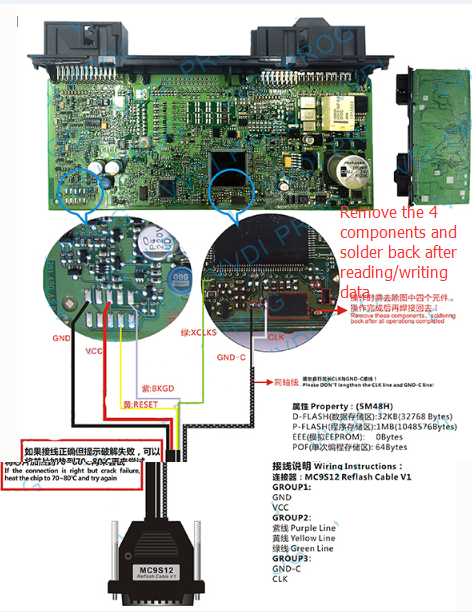 -Lifting pins:
Lifting the chip pins for writing, and soldering them back after reading/writing data is completed. But it is full of risk since the chip pins are easy to break when lifting.
图3
Disadvantages:
1.Need soldering, which with complicated and long time operation.
2.Need cutting lines, lifting pins or removing components, which with the risk of module damage
3.Manual soldering is risky and unreliable. Any fault solder may cause the data lost.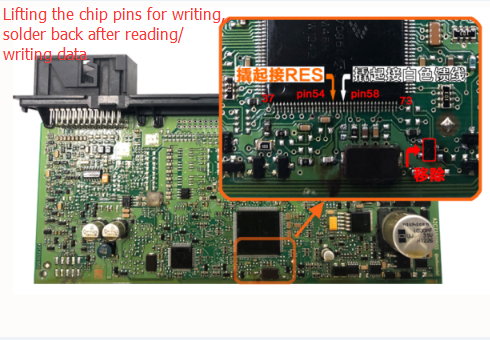 2.ACDP BMW reading/writing data by ICP: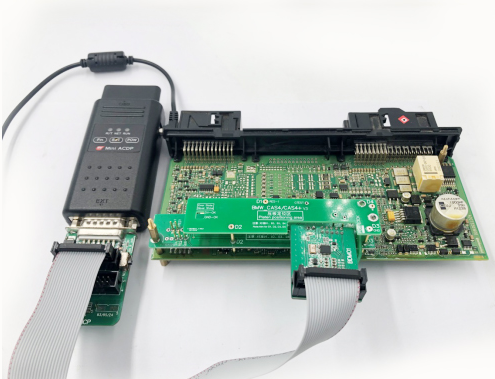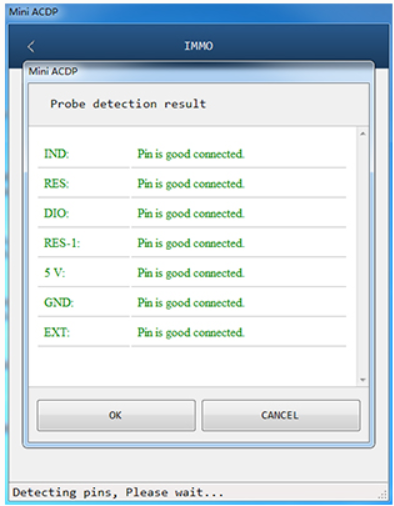 Advantages:
-Interface board replaces the soldering to make the operation simple and efficient.
-No need to cut lines, no need to lift pins, no need to remove components (chips) and no need soldering.
-Pin intelligent detection makes data reading/writing safe and reliable.
Function & vehicle coverage:
There is no big difference at function and car models aspects.
BMW CAS4 and CAS4+ module add new keys via OBD, no need downgrading, no need programming. It only needs about 3 or 4 minutes in the whole process, without any risk.
BMW FEM/BDC module supports complete version, run fast. MINI ACDP supports automatic synthesis, no need to synthesize the data manually. For 95128/95256 chip no need dismantling as well.
In conclusion, YANHUA Mini ACDP BMW is better to use. With different modules can support the corresponding functions. It's more convenient, efficient and safer than other BMW devices.
More details: https://www.yanhuaacdp.com/wholesale/yanhua-mini-acdp-master-bmw-full-package.html